Want to automate your scheduling processes?
Automate your diary scheduling
With or without payment options
Gives you more time to run your business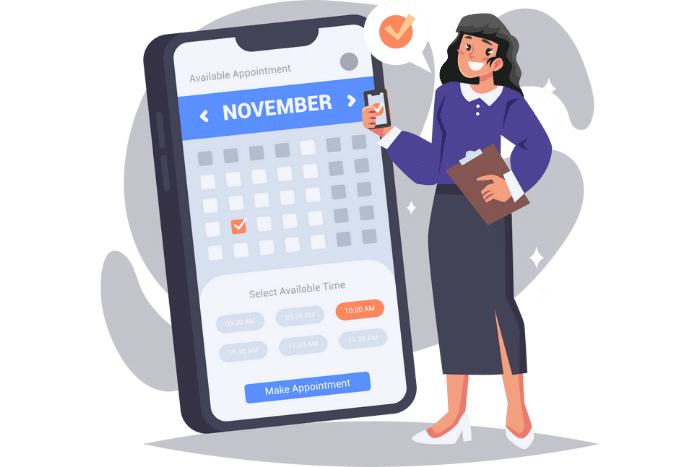 Our booking website service enables you to take online bookings, with or without payments (ecommerce), for your services. It saves you managing your diary manually off-site, leaving you to concentrate on running your business.
Team
Unlimited number of team members with individual schedules, prices, and ability to manage their online booking calendar.
Services
Unlimited number of services which can be grouped into different categories and colours for easier calendar viewing.
Synchronised
2-way synchronisation with Google calendar which will automatically reflect all bookings processed via your website.
Payments
The ability to accept full and part payments for any of your bookable services using a safe and secure online payment gateway.
Booking websites
are ideal for…
Trades
Electricians, Plumbers, Skip Hire, Cleaners, Locksmiths, Gardeners and more.
Health & fitness
Healthclubs & Gyms, Personal Trainers, Kids Clubs, Yoga Lessons, Dance Instructors.
Hair & beauty
Hair Salons, Nail Salon, Hair Braiding, Tanning Salons, Makeup Artists, Tattoo Studios.
Leisure & tourism
Restaurants, Hotels, Bed & Breakfasts, Holiday Homes, Rides & Attractions, Tours.
Get a quote for your Booking Website design solution