Save time and let us build and manage your social media presence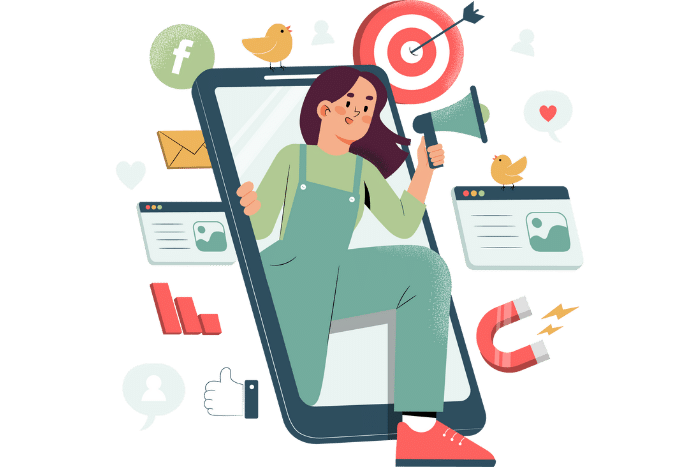 We manage your social media while you concentrate on running your business. We'll create and share engaging content that will keep your followers coming back for more.
Brand awareness
Social media sites provide you with the perfect platform to build brand awareness.
Website traffic
Social media accounts for more than 70% of our website traffic. Are you missing out?
Sales leads
Generate revenue by converting social traffic into sales leads, enquiries and sales.
SEO
Connect with link prospects to improve your ranking on Google for your target keywords.
Content promotion
Let the world know about your latest blog post, infographic, products or other type of content.
Customer service
Humanise your brand and provide a channel for customers to contact you with queries.
Get a quote for our Social Media Management service