It is just not only you, but Facebook, Instagram and WhatsApp is currently down for users all over the world.
Users are seeing error messages on all three services across the web, windows and iOS applications. On Facebook, an error page read: "Sorry, something went wrong. We're working on it and we'll get it fixed as soon as we can." Instagram and WhatsApp showed a "5xx Server Error." Facebook Messenger did not load a page at all.
That's right, our favorite social media sites are currently down…
According to sites such as downdetector.com tens of thousands of users reported issues with Facebook, Instagram and Whatsapp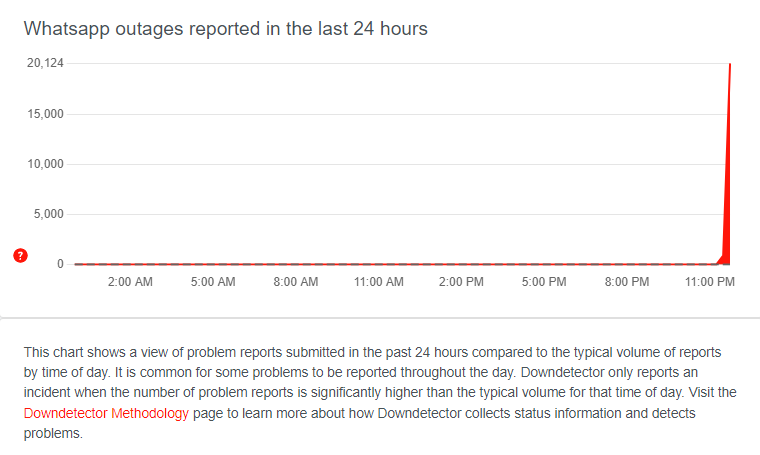 Facebook is down in Malaysia? Facebook is down for US, UK, Kuwait, Norway, Brazil, Turkey, and more..
The portal showed there were more than 20,000 incidents of people reporting issues with Facebook and Instagram. According to downdetector.com The outage is affecting every Facebook-owned platform, this includes Instagram, WhatsApp, Facebook, and Messenger. The outages seems to have started around 11:40 am ET and up to the time of this article all of those services remain inaccessible.
Also found on Twitter was a considerable amount of discussion about the outage. Twitter has become a gathering place when various social media platforms go down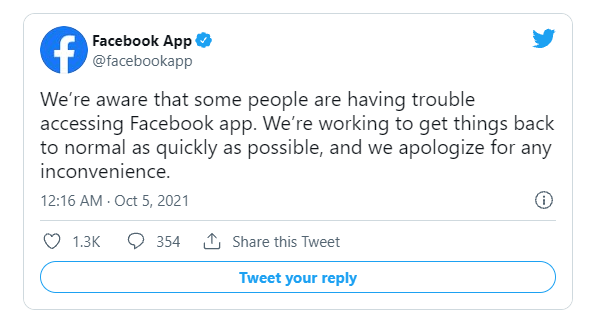 At time of writing, it is unclear what has caused the issue although the company has suffered outages before.
In June and April this year, the social media giant's platforms unexpectedly went down due to a "network configuration issue".
Andy Stone, a spokesperson for Facebook, has recognized the issue and says it's being worked on: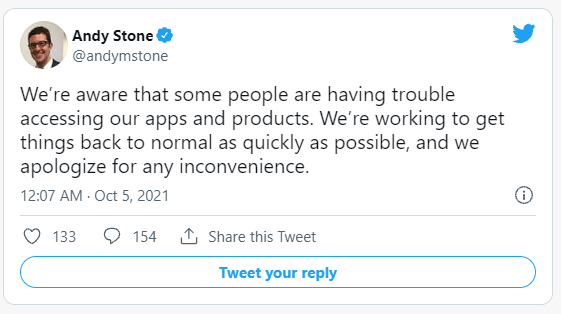 According to slashgear.com The outage began earlier this morning, US eastern time. Attempts to load Facebook in the browser result in a DNS error, while the Instagram feed cannot be refreshed. WhatsApp users are unable to access conversations.